Trips and Things to do at The Arrows
Modern & Ultra Modern Vacation Homes
on the Beautiful Cisco Chain
in Michigan's Upper Peninsula
---
We are adjacent to a general store with groceries, bait, licenses, tackle, etc.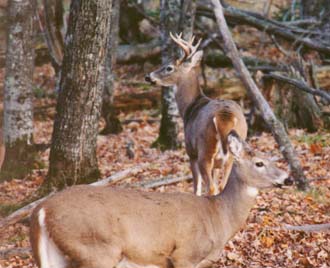 A bar serving great sandwiches, fish fries, and daily specials is located on Cisco Lake. Another unique bar and restaurant on Mamie Lake serves terrific sandwiches, homemade pizza, Friday fish fries, and a Saturday steak night.
Watersmeet has two cafes, and the casino has a restaurant with super buffets and a snack bar.
Land O'Lakes has two cafes, ice cream shop and numerous great restaurants. We feel fortunate to have such good restaurants in our area. Eat out and give the cook a break!
Don't forget your camera and binoculars, and comfortable hiking or walking shoes.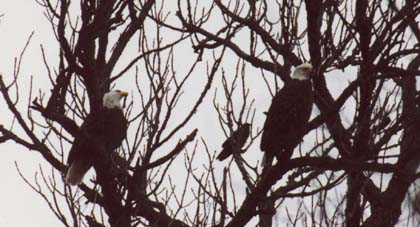 SYLVANIA
21,000 acres of virgin forests and 36 unspoiled lakes, beach and picnic area. One mile.
SYLVANIA VISITORS CENTER
Area museum with continuous slide presentations and special films and presentations during the week. Watersmeet, Michigan.
BOND and AGATE FALLS
Spectacular waterfalls and scenery; hiking trails all around. Paulding, Michigan.
PORCUPINE MOUNTAIN STATE PARK and LAKE OF THE CLOUDS
Beautiful views of Lake Superior and miles of scenery from high atop a mountain. Many hiking trails. About 65 miles away at Ontonagon.
COPPER PEAK
Largest ski-flying hill in the world. Winter world championship competitions. Summer ski lift rides to top to see three states and Canada. Bessemer, Michigan
BLACK RIVER HARBOR, POTAWATOMIE, GORGE and RAINBOW FALLS
Charter boat harbor for Lake Superior fishing; sand beach and picnic areas. Beautiful waterfalls with walkways and hiking trails. Bessemer, Michigan
J. W. TOUMEY NURSERY
Self-guided tours showing young trees being prepared for forest plantings. Watersmeet, Michigan
FISH HATCHERY
Holding tanks and ponds teeming with thousands of trout of many sizes. Also, a trout pond for fishing. Watersmeet, Michigan
JIM PECK'S WILDWOOD
North woods zoo with over 100 varieties of animals. Hold animal babies at their petting zoo, nine-hole golf course. Minocqua, Wisconsin.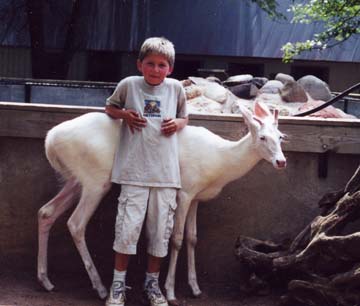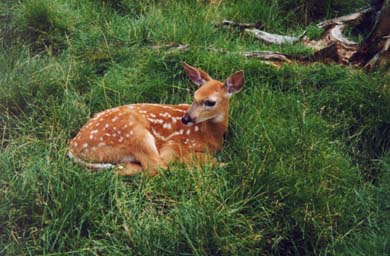 CHAIN SKIMMERS
Water ski shows on Lake Pleasant on Tuesday, Thursday and Sunday nights and Sunday afternoons. Conover, Wisconsin
MYSTERY LIGHT
The "light" appears almost every night after dark on a lonely old gravel road and has defied explanation for years. It appears to arise from the horizon, glows like a beacon, splits, changes color and mysteriously disappears as quickly as it came. Robbins Pond Lake Road at Paulding, Michigan
LAC VIEUX DESERT CASINO & BINGO HALL and Golf Course
Open 24 hours - 365 days a year! Slots, Black Jack, Craps, Let It Ride, etc. Plus Bingo every day except Fridays and Saturdays. Free weekend bands. Beautiful 9-hole golf course. Ask us for FREE Casino Coupons!
For additional entertainment, there are many activities including horseback riding, golfing, tennis, bowling, dining and dancing, canoeing, pontoon boating on the Cisco Chain, picnicking, hiking, swimming, go-karting, bird and animal watching. In the wintertime, enjoy cross-country skiing, snowmobiling, downhill skiing, tobogganing, sledding, ice fishing and hunting.
New laws went into effect during the summer of 2002 allowing four-wheelers to ride along the edge of the roads. You can now get to the multi-use railroad grade east-west trail by going down Thousand Island Lake Road. Miles and miles of scenic trails await you through the Ottawa National Forest.
---

Deerpath

Coyote Cove

Eagle View

Bluegill Point

Blackhawk Point

Island View

Indianhead Retreat

Directions

Activities